The One World International Human Rights Documentary Film Festival, organized in Prague, Czech Republic by the People in Need foundation, is currently the largest human rights film festival in the world. More than 100,000 viewers attend it every year. Half of the festival-goers comprise audiences from its network of regional festivals, which has expanded this year to 33 towns and cities in Bohemia and Moravia.
The films shown at One World provide comprehensive information on the entire gamut of human rights, foreign-policy and social issues. The festival demonstrates how effective a tool documentary film can be when used strategically for increasing awareness, education, advocating human rights, stimulating debate, and promoting social integration.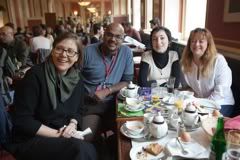 Jerald Joseph, Executive Director of Dignity International and Board Member of Pusat Komas, was invited as member of the Rudolf Vrba Jury together with 4 other human rights personalities from around the world. One of them was Liu Xiaboa, the Nobel Peace Prize winner, who was a jury member in absentia as he is currently being jailed by the China governments. His detention was highlighted through the Empty Chair Campaign during the film festival.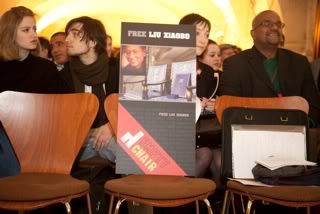 The Rudolf Vrba jury awards the prize for the best film in the Right to Know category, and it is composed of important human rights advocates, international exponents of the non-profit sector and donors. The jury is named after the war hero Rudolf Vrba, who escaped from the Auschwitz concentration camp and subsequently fought as a partisan against the Nazis until the end of the Second World War.
The team watched 15 films and made a choice. The Winning Documentary was awarded to "The Dancing Boys of Afghanistan" (The Dancing Boys of Afghanistan / Jamie Doran / UK / 2010 / 52 min). A Special Mention award was given to "Love Me, Please" (Lubite menia, pojaluista / Valery Balayan / Russia / 2010 / 75 min).
This was an extraordinary space for human rights activist and filmmakers to meet and discuss serious human rights issues at the global level. Dignity International wishes the One World Film Festival every success in this big effort.
Search
Article Archives
►

2013 (8)

►

May (2)

►

April (2)

►

March (2)

►

February (1)

►

January (1)

►

2012 (3)

►

2011 (28)

►

November (1)

►

October (2)

►

September (2)

►

August (4)

►

July (1)

►

June (1)

►

May (5)

►

April (1)

►

March (9)

►

February (1)

►

January (1)

►

2010 (10)

►

December (1)

►

November (5)

►

October (2)

►

August (1)

►

February (1)